2015 DR Power 16.5 HP Pro, Tow-Behind, Electric-Start
$3,499.99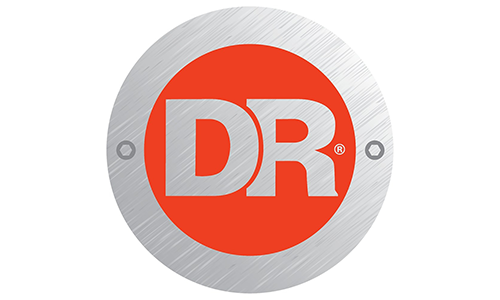 ---
Model
16.5 HP Pro, Tow-Behind, Electric-Start
Overview
---
Description
Mow big fields while you ride along in comfort!



If you need to mow big areas fast, set your sights on this tow behind mower. With its powerful Briggs & Stratton OHV engine, you can clear up to 2 acres an hour, all while you ride along in comfort on your ATV or tractor. An articulating hitch lets you offset the ATV mower to the right or left of your tow vehicle, so you'll stay in the clear while the mower goes through the heavy stuff. Thick, 4-foot high grass, 8-foot high weeds and brush get a one-two punch – first the brush bar knocks them down and then the twin blades chew them up. Everything is controlled with a remote you can use from your tow vehicle. What's left is a beautiful piece of property you never thought you'd see!
Features
Welded, funnel-shaped deck is built for years of stress and strain:; You'll be amazed at what this brush hog can handle. 1/8" thick 11-gauge steel provides maximum strength and longevity in rugged, field mowing conditions. Plus, the deck is funnel shaped to efficiently channel material through the rear discharge chute, virtually eliminating clogging even in thick, wet grass.
Versa-Hitch tows with an ATV, riding mower or tractor
Step and Mow height adjustment makes it easy to choose your mowing height
Professional grade electric clutch is virtually maintenance free:; The DR's rugged, self-adjusting clutch enables you to engage the blade instantly, with the pull of a knob. Because the "communication" is entirely electrical, there are no cables or linkages to adjust or wear out.
Puncture-resistant tires keep you going
Shielded design for added protection
High performance engine for outstanding power:; Reclaiming and maintaining big fields, meadows, paths and pastures demands extra power. That's why we've equipped this pull behind mower with a 16.5 HP Briggs & Stratton Electric-Start engine, for the power to chop down 4-foot high grass, 8-foot high weeds and brush, plus saplings up to 1 1/2" thick. Engine also features a full-pressure lubrication system for better performance on slopes up to 20-degrees.
Easy-to-use remote control puts you in charge:; Adapt to changing conditions, on the fly, without ever having to stop and dismount from your towing vehicle. An easy-to-read remote puts control of the throttle, engine, and mowing blade right at your fingertips.
Articulating hitch allows you to offset the ATV mower left or right of the towing vehicle:; This makes it easy to drive the towing vehicle in the clear while the mower takes down the heavy stuff. It also makes it easy to mow along fence lines, property borders, etc. You can also pull it directly behind your tow vehicle.
A brush hog that's built to last:; Our mowers are tough from the inside out - thanks to a heavy-duty, laser cut steel frame that will withstand decades of stress and strain. Our machine is unlike any other on the market, a true work of American ingenuity and craftsmanship that's a pride to own and a joy to use.
Engine
Type of Engine: Briggs & Stratton OHV
Starting: Type: Electric
Oil Type: 30W HD
Horsepower: 16.5 HP
Lubrication: Full pressure pump with oil filter
Make: Briggs & Stratton
Model: Professional Series
Cylinders: One (cast iron sleeve)
Fuel Capacity: 2 1/2 gallons with fuel pump and fuel filter
Air Filter: Cartridge
Transmission
Chassis
Dimensions
Weight: 442 lbs.
Width: 64 1/4"
Shipping Weight: 633 lbs.
Length: 110" with tow bar extended
Height: 28 1/2"
Cutting Capacity: 4'-high grass; 8'-high weeds & brush; 1 1/2"-thick saplings
General Information
Warranty: Engine: 2 years residential; 1 year commercial; Machine: 2 years residential; 90 days commercial
Tread: Sealant Filled, Lugged
Type: Tow-Behind
Standard: Fuel Shutoff Value
Shipping: 73"L x 60"W x 36"H
Model #: TBM165E
Number of Blades: 2
Cutting Height: 4" to 7 1/2"
Cutting Width: 44"
Specs
Engine
Engine Manufacturer

Briggs & Stratton
Horse Power

16.5 hp
Engine Type

Professional Series
General
Wheel Size

18 x 16 1/2 in.
Fuel Capacity

2 1/2 gal.
Deck
Deck Size

44 in.